You know how sometimes you're strolling down the toy aisle, not planning to buy anything but just take a look? Isn't that always the time you find one of those rare treasures that you've been looking for forever? This week we're taking a look at one of my personal holy grails, as I take my first plunge into the Marvel Legends line and look at The Taskmaster from the Deadly Rider series. 
First Impressions 
I was first introduced to taskmaster back in Amazing Spiderman #367. My memory of the story is sketchy, but I remember that in the comic Spiderman had to fight three guys that had the same powers as hawk eye, Captain America, and himself. As it turns out, these guys were actually trained by Taskmaster, and they were fighting Spidey as some kind of final exam or something. Anyway, taskmaster wasn't the main feature of the story, but I was drawn to the character who basically copies every hero he meets. 
With the power to prefectly duplicate any fighting style he observes, the Taskmaster is an expert in countless forms of combat. Besides working as a hired gun himself, he trains henchmen for other criminals – teaching them how to counter the superheroes he has studied. Despite brief incarcerations, he remains at large.
Speaking Figuratively 
The Packaging 
Looking at this toy makes me regret how long it took me to get back into the hobby. While these days there's certainly no shortage of attractive packaging on toys, Toy Biz really nailed it 10 years ago with their Marvel Legends. 
Nothing about the toy is hidden away; it's all in plain sight in the clam shell plastic: what you see is what you get. Even at a quick glance you can see: 
On the Front 
- The toy itself, in a fairly boring pose (however this does save on joint stress).
- A myriad of accessories that come with it.
- A really cool background which is created with the help of the free comic that comes with the toy (Avengers #170- his first appearance, naturally). 
-a small insert of an overpower card from the now defunct Marvel card game. 
- All the bells and whistles telling you about his articulation, which wave it is, and of course the brand name. 
On the Back 
- A short bio as well as stats for the characters, very reminiscent of the old Marvel Universe trading cards. 
- A picture of the other toys availing in the set.
…In short, plenty of eye candy for kids adults alike. 
The Sculpting – What does it look like? Is it faithful to its comic counter-part?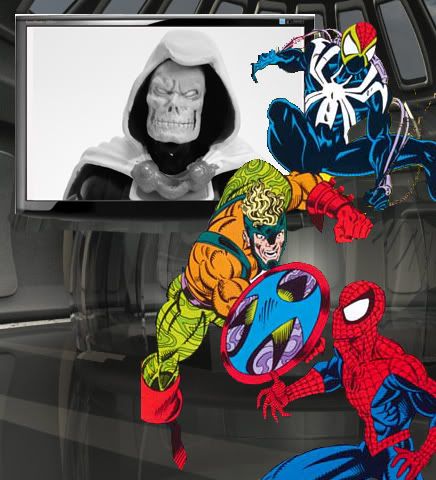 One of the things I've always liked about the Taskmaster is how corny his costume is. It's like they took all the most generic aspects of a bad guys costume and rolled them all into one. Menacing cloak? Check. Stylish buckle boots? Check. Corny face mask? Check. The guy is almost a parody of what a super villain is… And that's why he's so great! 
Thankfully Marvel Legends version doesn't disappoint either, and is faithfully reproduced in toy-form. 
Everything I just mentioned above is included (they have to be, really -it's his signature style), and while I have no problems with the general look of the costume, I do have some issues with the mask.  
The origins of the mask come from how the Taskmaster came to be. He was hired by the Red Skull to train his lackeys so that they wouldn't get their asses completely handed to them by the heroes. Since he worked for the Skull, villainy conventions dictated that his costume had to have some kind of skeleton theme, and for this he chose the mask. Now, the mask is pretty damn ridiculous, and I always thought that this was intentional. In a world where people regularly go around in their underwear, he's a semi-regular Joe with a special skill set so it seemed to me like he intentionally wore the mask to be cheeky. 
Maybe the sculptors missed the point (or maybe I did), but the toys mask is a lot more realistic looking and just doesn't do it for me. That's not to say it's a bad piece. It's sculpted very well, and actually looks like a skeleton's head, but my point is: Was it supposed to? 
The body is based off the Bullseye build from series 8, and while it doesn't look bad, it's a little slim for the character. A bit more bulk would have been nice. 
The real gem of the character is all extra pieces that were added to the mold, including the giant orange chest plate, belts around his waist and thighs (and unlike most characters from the90s, he actually uses them), and the gloves and boots. There's also the eponymous cloak, which makes no sense from either a practical or fashion point of view, and can be taken off. Careful here, though, the cape is held in place thanks to peg holes in the chest plate, but they're very fragile, and when I tried to remove the cloak for the first time I ended up ripping the plate off his chest completely (more on why I took it off later). 
The only glaring problem of the toy comes from the paint job. The predominant color of Taskmasters costume is white – a color that is horrible at hiding imperfections. On my toy these took the form of black spots on his cape and boots. They're very noticeable and make the toy look like something you might have found in the dollar bin at a yard sale. 
Overall, even if the appearance is a bit more realistic than I would have liked, it's still a very nicely designed toy and remains faithful to the comics. 
Articulation – Play or Display?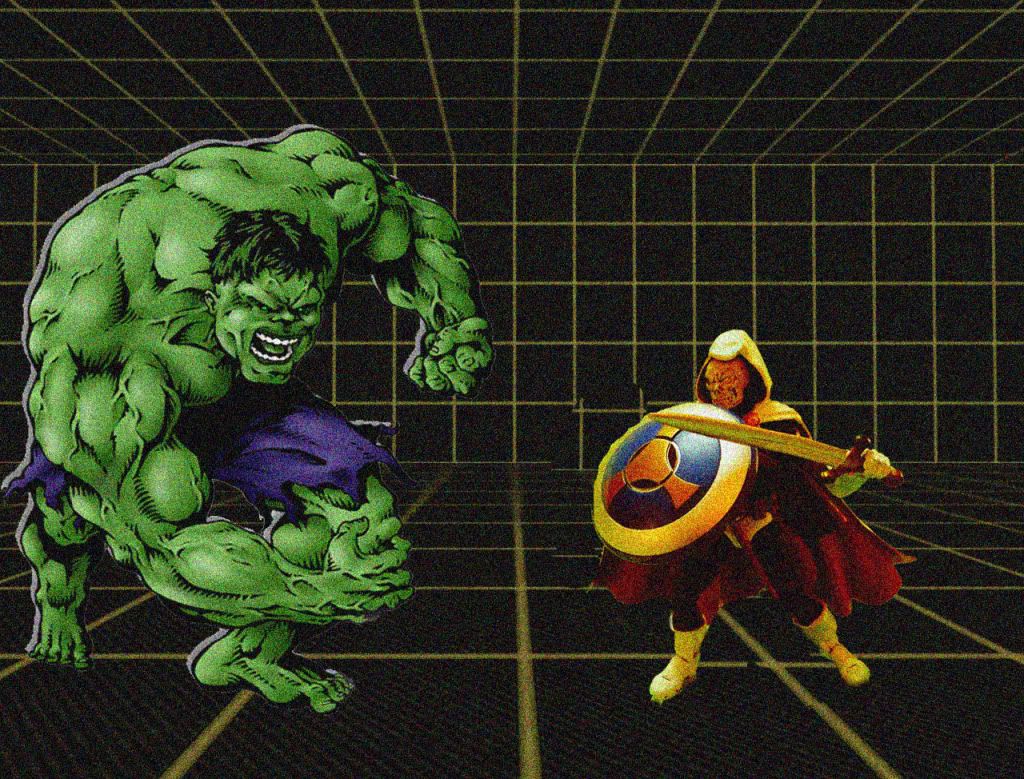 As it states on the front of the package, Taskmaster comes with over 32 points of articulation, which is a heck of a lot. Check the photos page for more on just how flexible he really is.  
My one issue here is his hands. While they are articulated slightly, all the fingers are still fused together. Given that this is a combat character, it might have served him better if each finger had individual movement, allowing for even more posing. This probably wasn't done because of two reasons 1. He's a third tier character that mostly fans would buy and 2. That doesn't make the cost in the extra articulation worthwhile. This doesn't take anything away from the toy either and he's still hours of fun to play with. 
Accessories- What Are They? Are They Good Value? 
This is where the meat and potatoes of the toy come from, not to mention the value! Being a cipher, Taskmaster has the ability to copy anybody's movements he sees. Naturally he also needs to have copies of their weapons. Included with the toy are 
- A large shield based on Captain Americas. The front has a "T" shape inlaid in the middle, and on the back is held on with a clip. The back also contains two straps so that you can (with a bit of effort) strap it to his back. 
- A billy club like Daredevils. A solid piece in a nice gold that is nicely detailed. 
- A sword from… Black Knight? I don't think it's ever addressed why he has that, and I don't think he's EVER fought the Knight before. It's made of a soft plastic and has a surprisingly good paint job for something so minimal. The one drawback is that because the plastic is so soft, it bends very easily. Expect it to be warped when it comes out of the package. 
- A gun… From the punisher? Or maybe just because bad guys need guns. Another solid piece. There's a holster on taskmasters left leg that the gun can slide firmly into. 
- A quiver. The quiver contains no arrows, and taskmaster doesn't come with a bow so it's kind of superfluous to have. It does work well to hold the sword and club and can snap on his back under the cape. Careful when taking off the cape: the glue is pretty fragile and if you force it too much, you may take the chest plate off like I did. 
- A reprint of the Taskmasters first appearance in Avengers #196. It's an origin story for the character and is surprisingly good. 
- A flying…car. Prior to this wave, each Legends character came with a display piece that you could put him on (later followed by the more well-known CNC gimmick). In this wave, rather than a background, Toy Biz opted instead to give each toy a vehicle. While most of the choices make sense, Taskmasters is odd in that he's never used anything like it before, and that it's too small for him – he looks likes kid in wagon when you put him in it. While it does look cool, it's too small for anything in this scale and in fact, any scale of toy I have. Points for the idea, but sadly it lacks in application. 
Final Thoughts 
The Marvel Legends series was one of those peaks for toy collecting: design, articulation, painting, accessories – they had everything we look for in a toy. For my first foray into the Legends territory, I can happily say that I now understand why these things were so talked about. Taskmaster is a wonderful representation of one of the lesser known Marvel Universe characters. 
For Adults: A great addition for all the Avengerphiles out there. Paint scuffing aside he'd look great in any villain assortment. 
For kids: What child doesn't like a toy that's a mesh mash of all the heroes. Hours of fun for them as well!